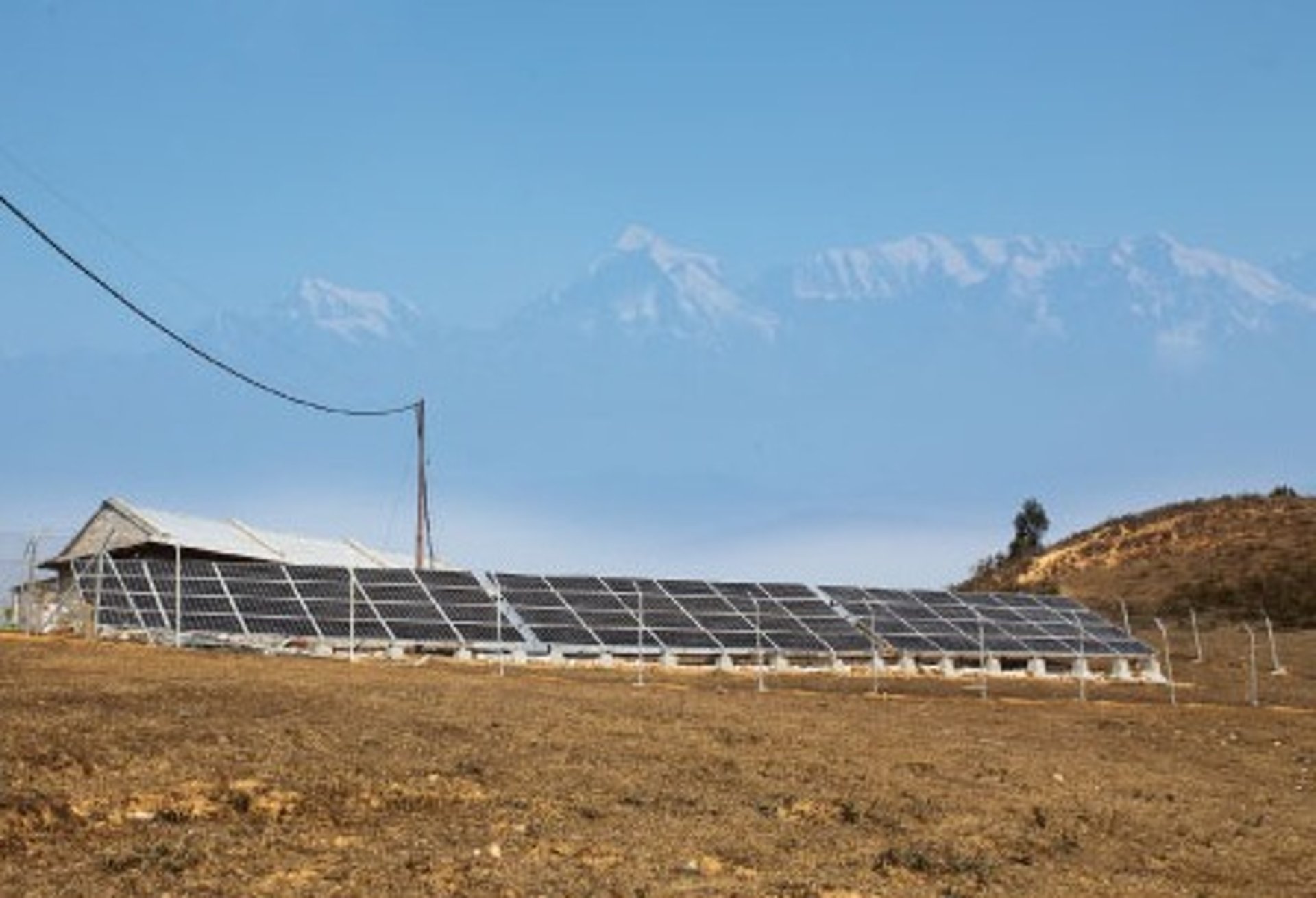 Nepal's First Truly Sustainable Solar PV Microgrid
Background
Dubung and Najung are two neighboring villages located in Baidi VDC in Tanahun District. These remote villages are located on a mountain top and have limited access during the monsoon season due to the tough terrains. The nearest town is Damauli, roughly a six-hour drive at the foot of the mountain. There were roughly 150 households – comprising mainly Magar, Ranabhat, Dalit, and other marginalized ethnicities. Without access to grid electricity, the community had to depend on biomass and kerosene as chief sources of energy. A few households had 10-20W solar PV systems to power their lighting needs at night. Any limited economic activity was reliant on the expensive diesel generation.
The government of Nepal, in partnership with the UN Economic and Social Commission for Asia and the Pacific (UN-ESCAP) under the Pro-Poor Public-Private Partnership (5P) model, envisioned a solar PV microgrid project with a goal to introduce a scalable, reliable, and affordable power source in the community. Due to past failures in developing and sustaining similar projects, the government had called for innovations in the technical and business model being used.
Project Outcome
In partnership with Saral Urja Nepal, Danphe then developed a highly innovative project model that aimed at solving the longevity issue associated with such projects. By successfully aligning the interests of all stakeholders – UN, national and local government, NGOs, project developers, vendors, and financial institutions, Saral-Danphe's new model not only offered a robust, sustainable microgrid to provide reliable power to the people, but also became the catalyst for the overall development of the community. The energy project paved way for further economic activity, improved health & education access, and adoption of modern technology.
Impressed by the outcomes of the project, UN plans to replicate the model in the Philippines and Laos.